WE ARE IN ALL PLANTS WORKING WITH DRILLING TOOLS
Our Company was founded 1971, after working in the fields of metal working in 1976 we started with the production of bench drills as the first Turkish company. We are proud to be forerunner of our field.
As Ekçelik we emboss our industry and we are proud of our role. We stand for Sincerity, Quality and fair Prices. We ensure our Quality with our Total Quality Management and we are investing continously in Research and Development.  
Our Company is your dependaple partner for you before and after succesfull projects. Our qualified employees are working for the best Service and Quality. We invest our Energy in your Satisfaction.
We strive to be the leading brand in our industry and share this success with our customers worldwide.
Our machine park with high-quality CNC machines stands for our quality understanding.
EKÇELİK SERİ MAKİNA SAN.TİC.LTD.ŞTİ.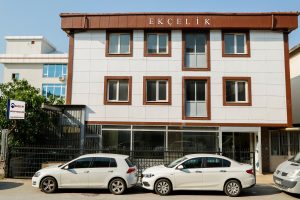 We give you confidence with our products, our quality, our professional staff and our understanding of Total Quality Management at any time of your project…
Our goal is to continue our leading role in Turkey on the global market…